AUDIENCE INTELLIGENCE for OOH and MOBILE advertising
ALLSPARK™ is QBF's SaaS tool that gives us instant access to advanced audience curation and marketing capabilities nationwide. This tool utilizes A.I and data gathered from millions of mobile phone users in the country which allows us to curate our audiences, visualize key locations, and activate media plans via OOH and MOBILE. With ALLSPARK ™ our clients can extend the audience targeted on OOH media to complete the journey and engage with the same audience even after they leave the proximity of the outdoor ad.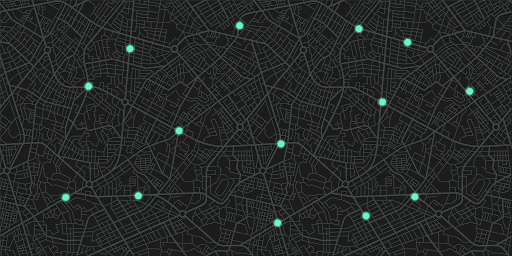 Define audiences using location data
Analyze consumer movement patterns
Activate media at those times & places

WORLD CLASS TECHNOLOGY for DOOH – Vistar's proprietary tech stack brings the benefits of digital to a traditional medium,
while still appreciating the nuances that make outdoor advertising a unique and impactful medium. Together with QBF's unique and specialized insight on OOH media, VISTAR's PDOOH platform allows advertisers a streamlined approach on buying Digital OOH spots, complete flexibility and control in budget and creative messaging, and a focus on AUDIENCE targetting in all components of one's advertising media plan.
EXTENSIVE DATA ON 2000++ OOH SITES NATIONWIDE
THE SCORE ™ is QBF's billboard grading platform wherein we give clients an objective data point to base their decision on selecting one large format billboard over the other. This is our pre-campaign metric that focuses on measurable factors that may impact the effectiveness of their OOH media.
ACTIONABLE INTELLIGENCE FOR YOUR MEDIA PLANS
CURATE. ACTIVATE. RE-TARGET.
Create and manage audiences based on real-world data. Make media planning efficient with up-to-date estimates of your custom audiences across mobile and OOH channels to get smarter with budget allocation. Activate on your platform of choice, reduce redundancy, and close the loop with off-line attribution to measure results.
Advanced Audience Curation
Curate diverse audiences across geographies based on large scale real world data sets such as home/work location, brand affinity, geo-radius and many more.
Quick & Easy Visualization
In addition to audience insights, QBF creates visual presentations of your media plans with the help of ALL SPARK and the Q-SCORE database.
Seamless Marketing Activation
Activate audiences in marketing platform of your choice. Pre-integrations with TTD, Google Marketing Platform, etc. makes this work seamlessly in real-time.