From OUT OF HOME to IN YOUR PHONE – Intercept your consumers with your messages at strategic times and locations via OUTDOOR and MOBILE advertising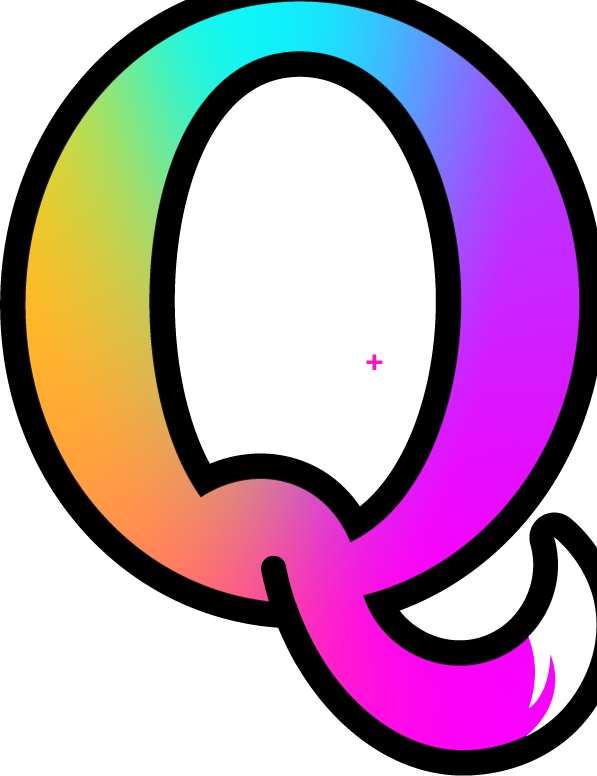 QBF Asia Pacific Inc. (Quick Brown Fox) is an advocate of Outdoor Advertising. When used efficiently and creatively, OOH MEDIA has shown time and time again that it is one of the world's most effective means in communicating messages across different types of audiences. It is no surprise that outdoor advertising has been the first and longest living type of advertising there is. However, QBF also believes the need to adapt and evolve in this day and age of technology and the internet. The future is here, and brand messaging can no longer be isolated in silos, having each media independent of each other. Synergies must be created to be at pace with this information savvy generation. Having said this, QBF has prioritized finding synchronicity between the two most effective media in reaching this constantly moving world – OUTDOOR ADVERTISING and MOBILE MEDIA. OOH + MOBILE:
Reach your moving audience
Our EXTENSIVE DATABASE of OOH Sites together with our AUDIENCE EXTENSION SOLUTIONS allow us to create synchronized media plans which intercept audiences that are targeted by our client's OOH media placements and MOBILE MEDIA strategies. Our goal is to always close the loop and complete the journey of our client's consumers, providing an integrated approach to advertising out of home.
Our tools, together with our team's vast experience in media and advertising our technical support and monitoring teams, supported by our wide network of OOH locations make us the most capable and trusted partner in delivering our client's messages to their moving audiences, nationwide.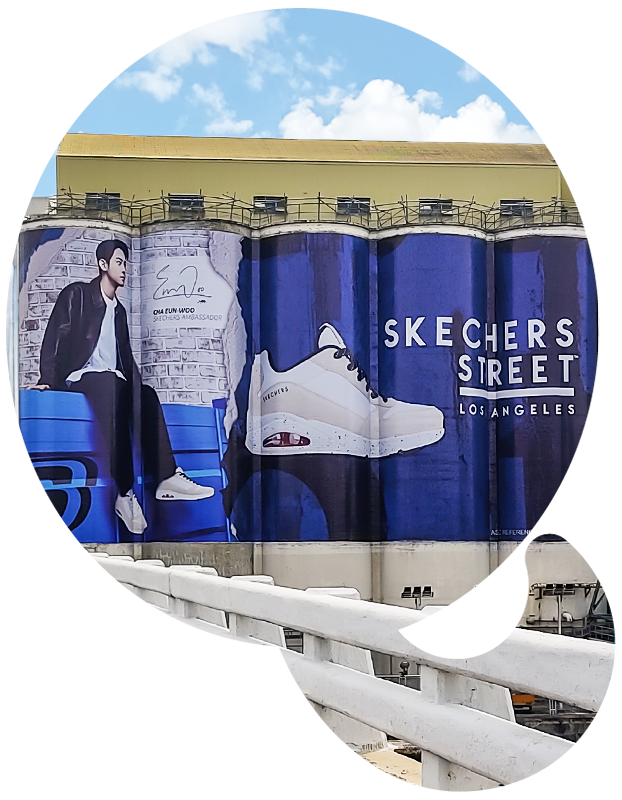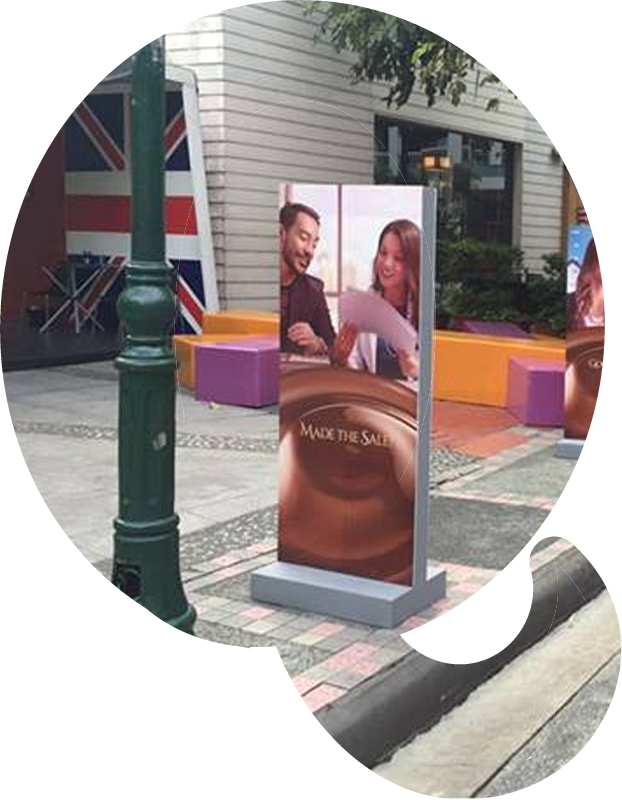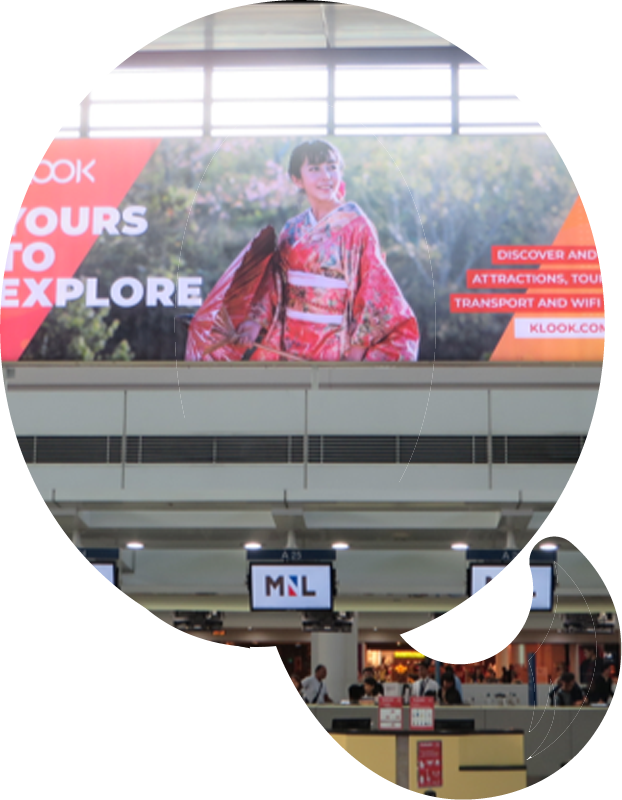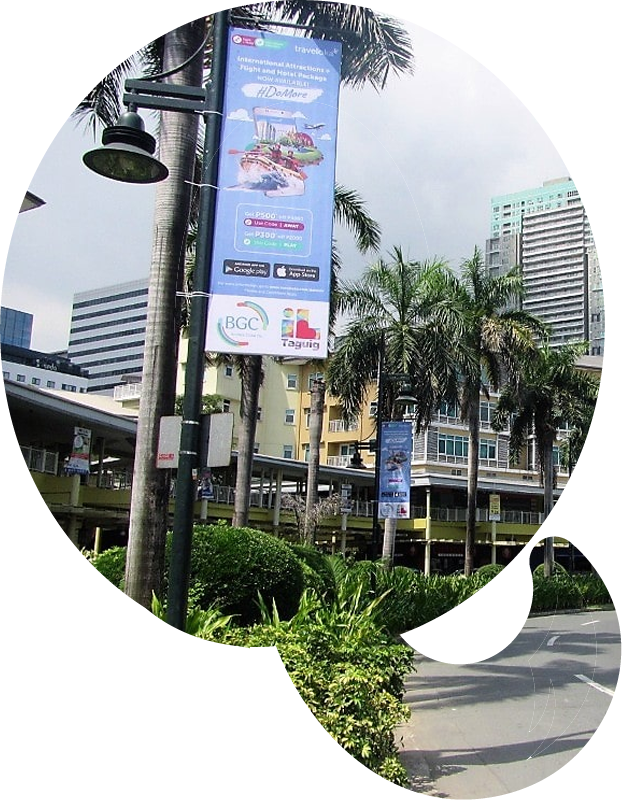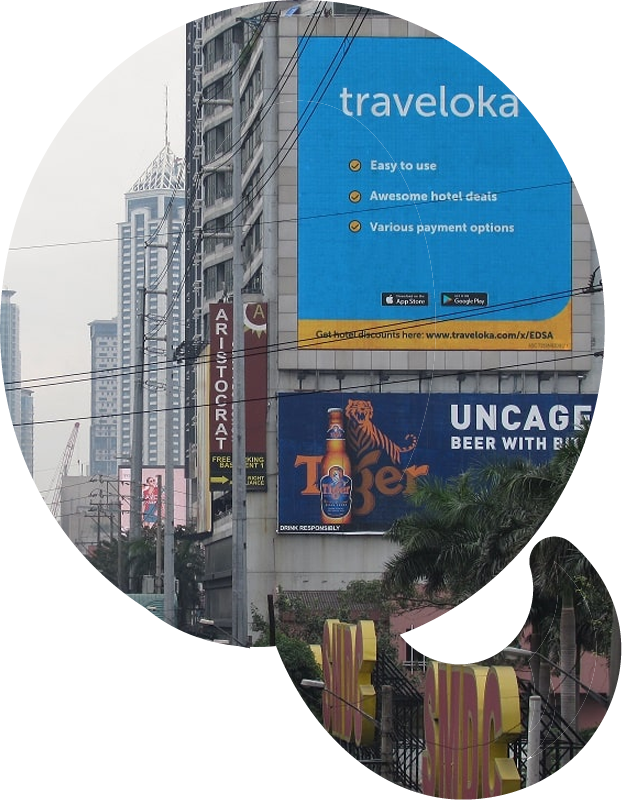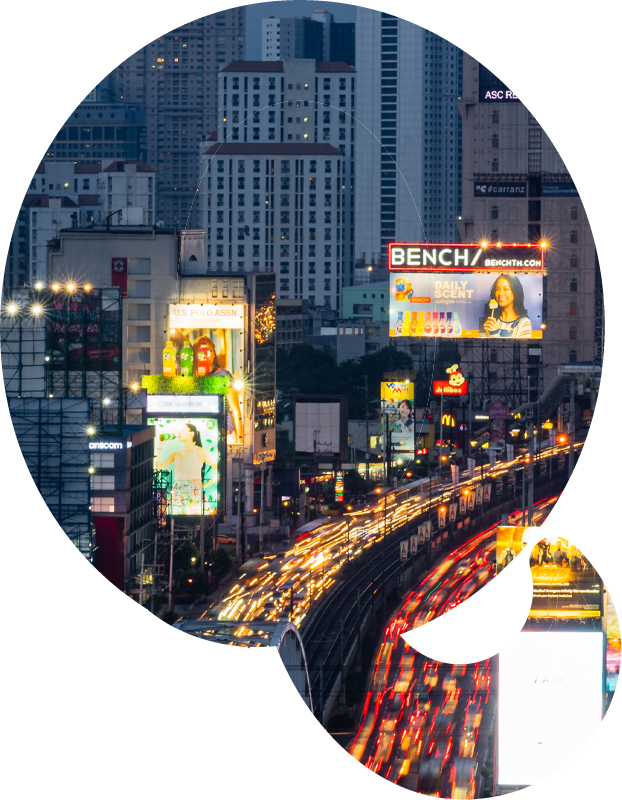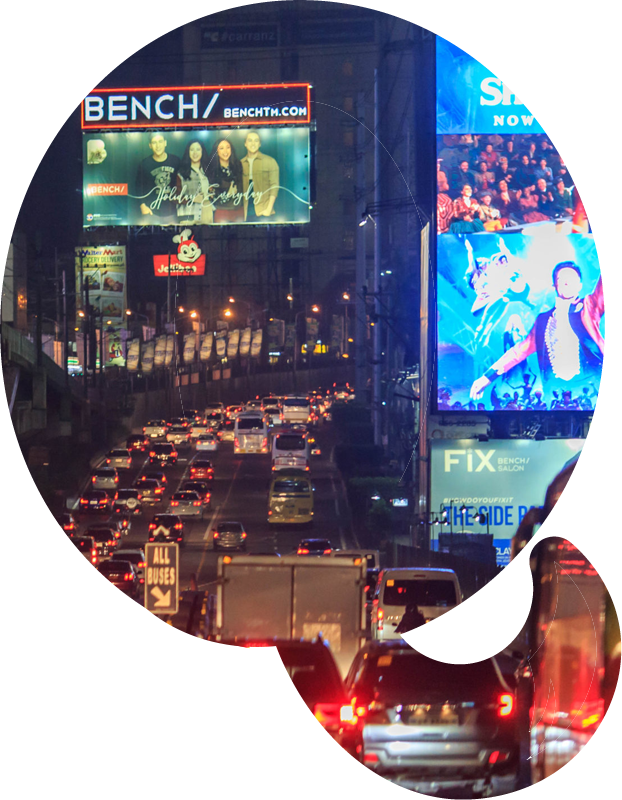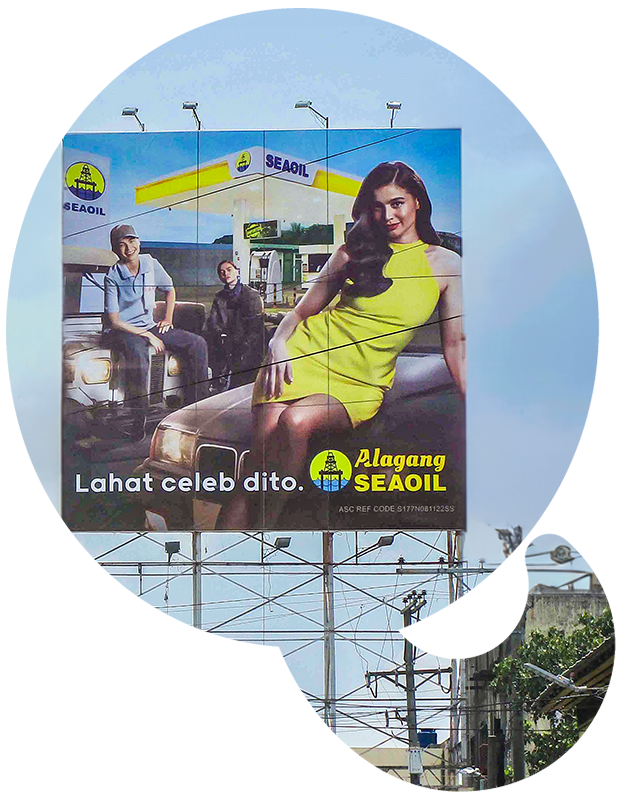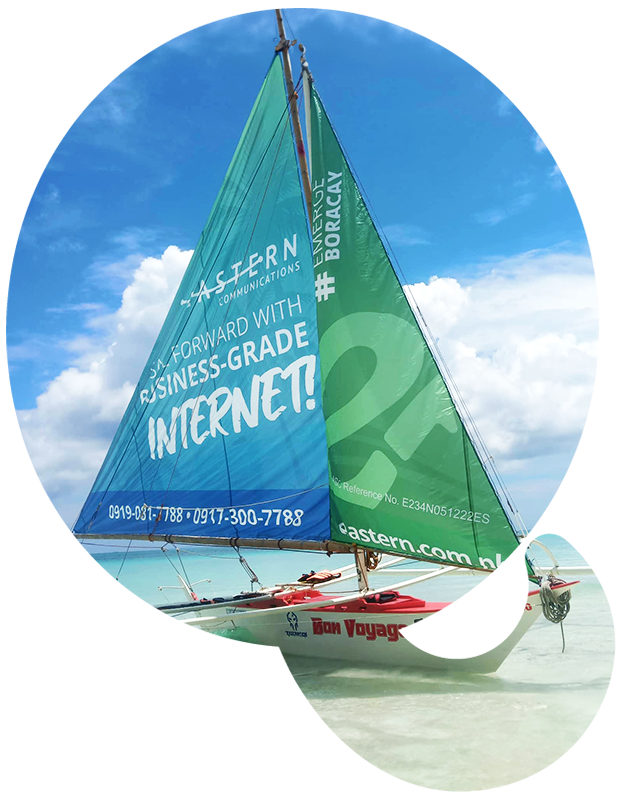 Aside from the speed and accountability that QBF always bring to the table, I am always assured of the team's well thought of insight into how to make our outdoor ads more hard working and cost-efficient. Their experience in the industry proves to be so vital to our planning, especially when giving recommendations to the decision makers are not always residents of the Philippines.
QBF gives the best service to us. All the deliverables arrive on time.
QBF goes beyond the call of duty to help out a partner. The 2017 Media Congress wouldn't have been as successful as it was without you
Not to mention their quality sites and media assets, QBF brings in professional and top-notch end-to-end service from their proposals down to post-evaluation. For brands who need a much-needed kick in awareness, QBF can definitely help!
QBF has been an LG Philippines partner since 2013. They have been consistently providing top-notch service, providing valuable insights, and sharing the latest trends in the OOH industry. Their proposals and strategies are always well-scouted and fit the requirements of their clients. Proof that they know their customers by heart.
I've worked with QBF across multiple ventures over the last several years and he has proven on each and every occasion to be an essential part of any project. Time and time again he has been the key difference between success and failure. His network of connections is second to none and Franco has a unique flair of being able to make the impossible happen. I look forward to many more great achievements together.
QBF has been an essential partner for our outdoor media needs, they understand our objectives and gives suitable site recommendations that effectively addresses our target measures and budget requirements. They are easy to talk to and quick to reply, and they go the extra mile.
QBF has offered us superb assistance with their end-to-end servicing. They provide the best recommendations and they share valuable insights upon submission of post-campaign reports. QBF has truly been our go-to partner for effective OOH Media campaigns.
QBF is a valued partner to us. Their expertise and care for our company helps us in turn deliver the best ideas and OOH executions, ultimately leading towards the best service to our customers. Our ongoing collaborations with them will surely contribute to our long term aspirations as a company and we are happy to have them on our side through this journey. Media strategies based on ACTIONABLE INTELLIGENCE is what our A.I. tool "ALL-SPARK" brings to the table. We present to our clients more INFORMED INVESTMENTS in the space of OOH and Mobile Media, as ALL-SPARK allows us to sync advertisers' outdoor and mobile media plans via re-targeting their audiences seamlessly.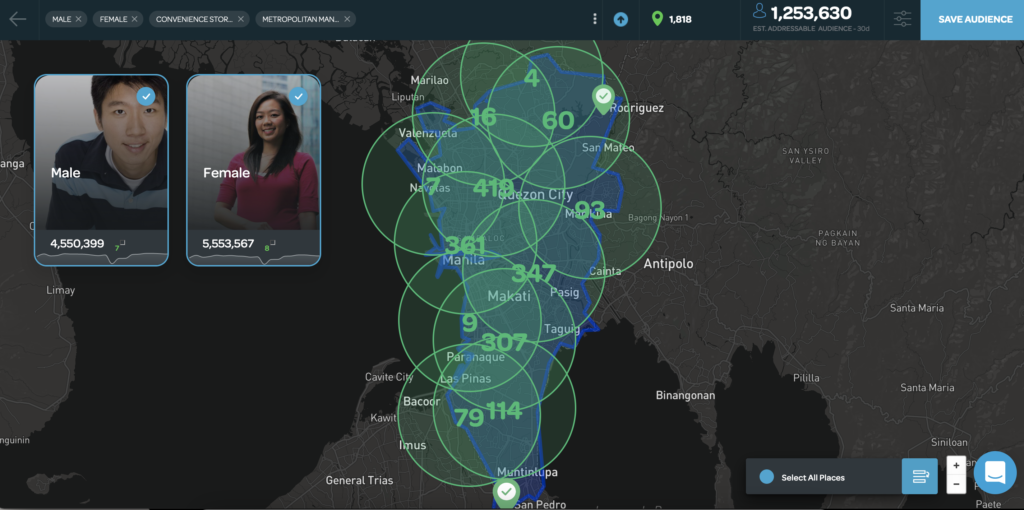 QBF are specialists in reaching the moving world. Powered by extensive data and audience intelligence, we enable our clients to talk to their consumers all throughout their consumer journey – outside their homes. From out of home to in your phone, and everything in between – our goal is to intercept our client's consumers with their messages at strategic times and locations. Interception, NOT interruption – this is the vision.
Unique Mobile ID's registered with ALL SPARK
value of media plans implemented for local and global brands, nationwide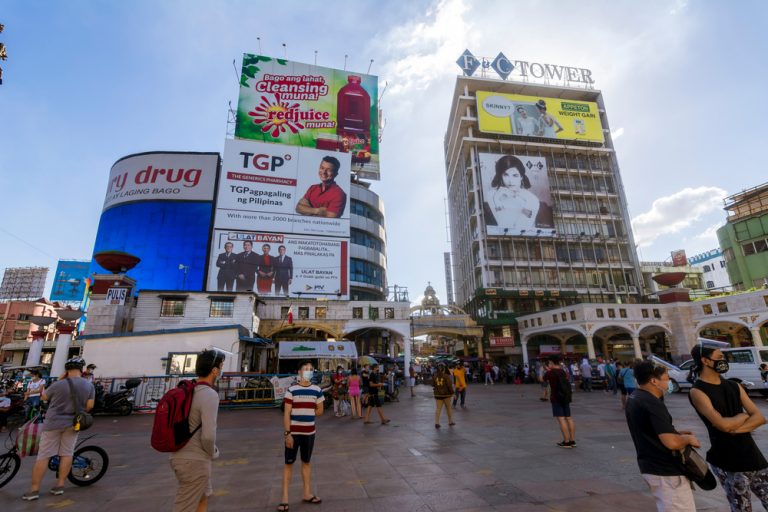 Blog
The world is now connected digitally, with many using their devices to talk to others,...