Best Local OOH Practices: Pandemic Series
It's no surprise that COVID-19 has negatively affected many industries across Metro Manila, but it also gave many brands opportunities to grow.
Pre-pandemic times meant overpopulated cities with people spending countless hours stuck in traffic every single day. That meant millions of Filipinos seeing advertisements day in and day out.
But all that has changed.
Fast forward to the new normal. Unsurprisingly, many big brands have thrived in the midst of the pandemic. And in a world of all things digital, many brands still went against the status quo and used outdoor media to their advantage.
With lesser crowds (let's be real, social distancing isn't always observed in the Metro) and fewer traffic jams, what are the best outdoor media practices in the time of a pandemic?
General Messages of Hope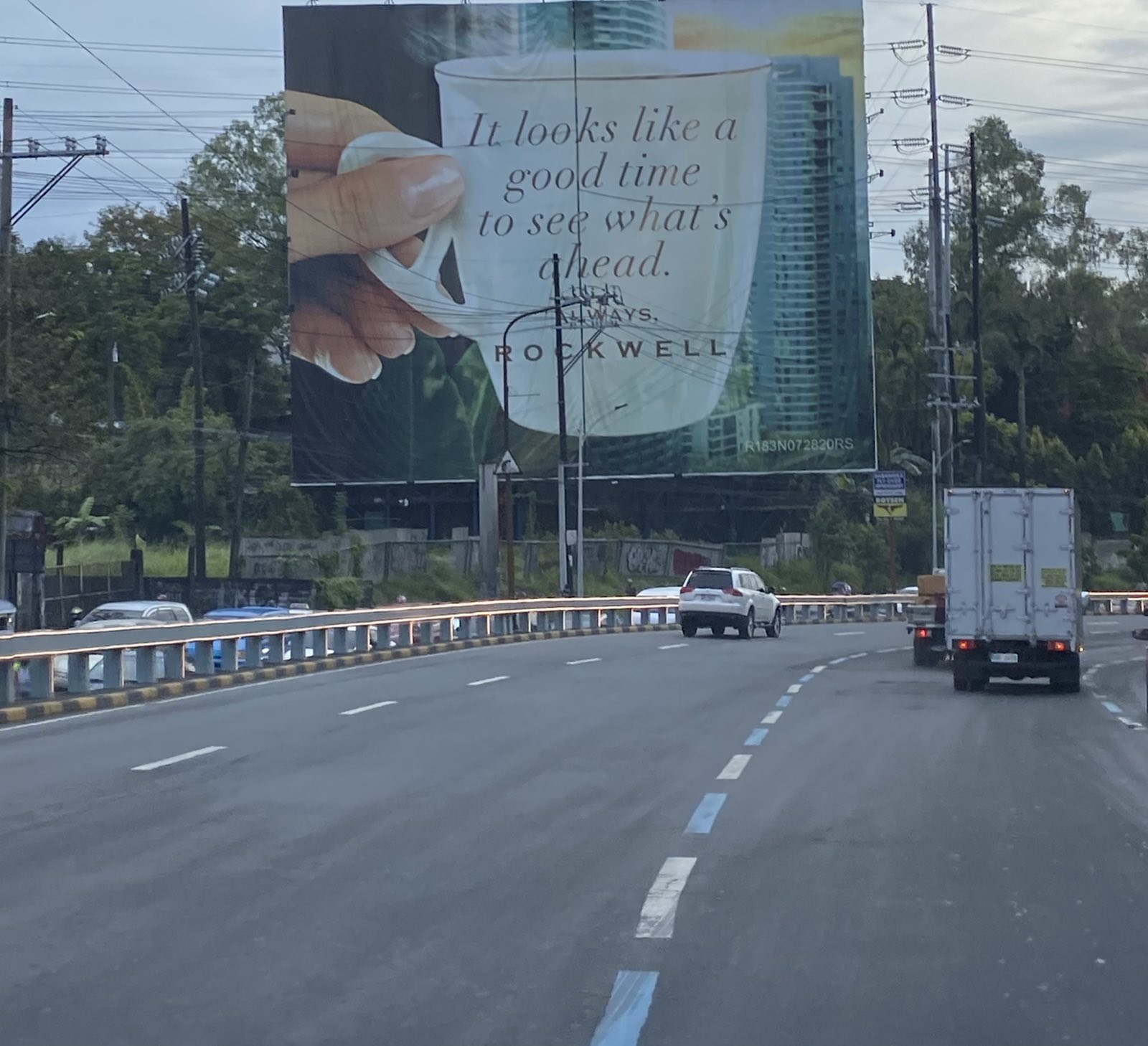 Rockwell billboard as seen along EDSA highway
Before COVID-19 happened, encountering a Rockwell Land billboard would often mean getting a glimpse of their newest developments or upcoming events. Nowadays, Rockwell sheds light on the realities of the pandemic through its billboards.
Rockwell has traded advertisements of their luxurious high-end condos for simple yet meaningful messages of hope.
Why does this work? Because through these messages of hope, consumers and everyday people are reminded that Rockwell is with them through the challenges.
Instead of promoting their properties, they instead aim to promote feelings of encouragement in hopes of brightening or healing any anxieties the passerby may be experiencing due to COVID-19.
Iconicity of OOH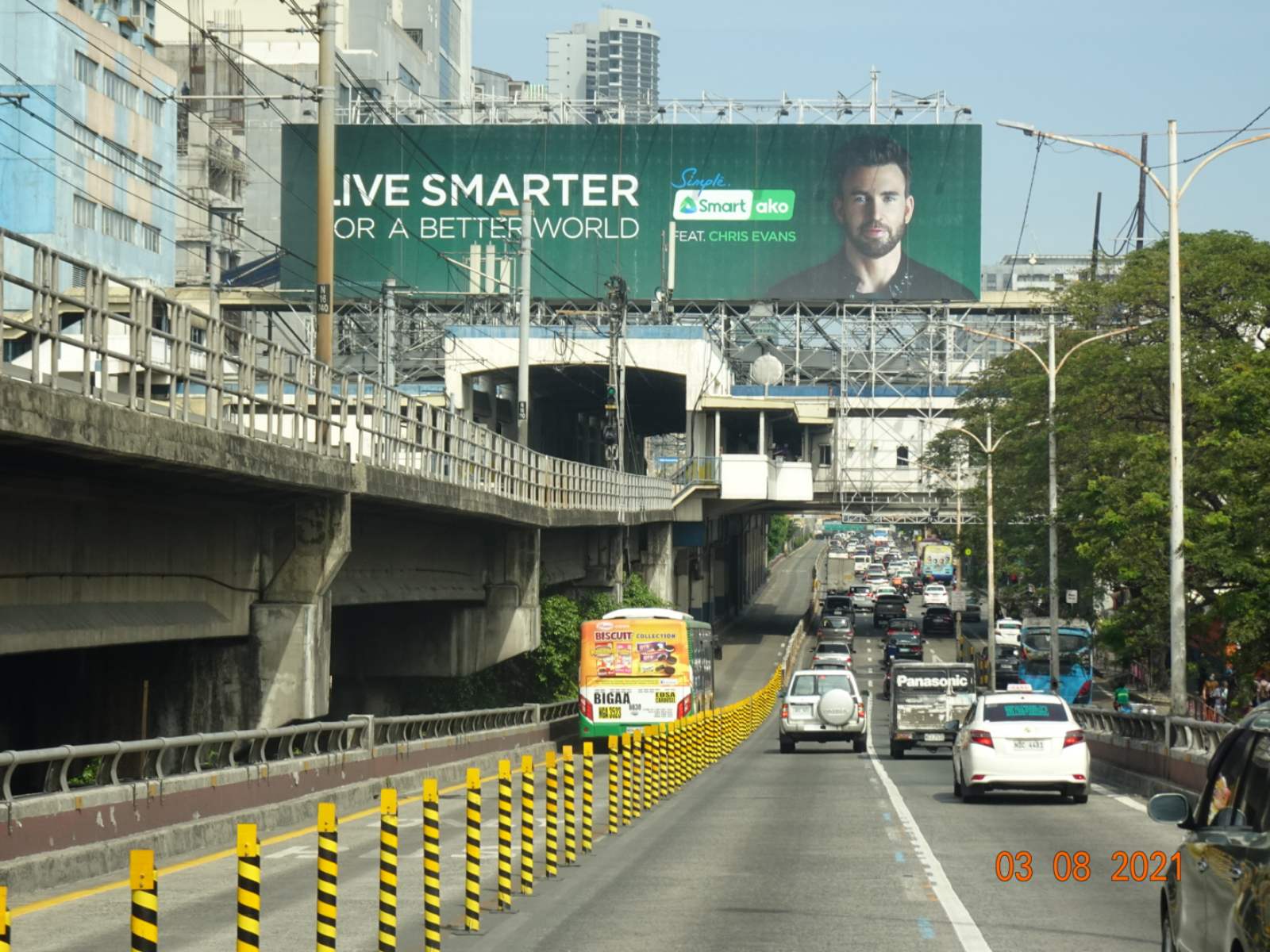 Smart billboard as seen on EDSA highway photographed on March 8, 2021
With Filipinos spending more hours at home, the telecommunications company Smart has been more present than ever. Rather than banking on digital presence during the pandemic, Smart still invested heavily in outdoor media as well.
Smart is already an iconic brand in its own right. Their growth and services have been widely recognized through the years, making them a household name.
And with almost every household brand comes a household name for an endorser.
Enter Chris Evans, Captain America himself, who obviously needs no introduction. Smart was quick to introduce their newest endorser with print ads scattered across Metro Manila. Through OOH, Smart maintained their brand's iconicity simply by promoting the message "Live Smarter For A Better World".
Smart is simply so iconic that their message promotes their products or services for them.
Utilizing Community-Based Formats
Coca-Cola print advertisements as seen in a sari-sari store
When it comes to advertising, Coca-Cola is known for its community-centered ads. The beverage has been around for decades, practically passed on from generation to generation. The brand almost feels like a traditional element to every Filipino feast.
Being the strategic brand that they are, Coke did not stop at TV commercials and digital advertisements. Coke brought its iconicity to small-scale locations such as sari-sari stores.
And why does this work? Because it serves as a reminder that Coke is ever-present in the lives of Filipinos regardless of the pandemic. If Coke isn't sporting its traditional tug-at-your-heartstrings ad, it's most probably advertising its classic red bottles.
In terms of the contents of their advertisements, the messages are still similar to their pre-pandemic ads. The decision to maintain the same context could also be a symbol of how Coke is still the same beverage people can enjoy with loved ones, despite many changes in the world.
Either way, outdoor media is guaranteed to be a mainstay in Coke's advertising.
Launchpad For New Brands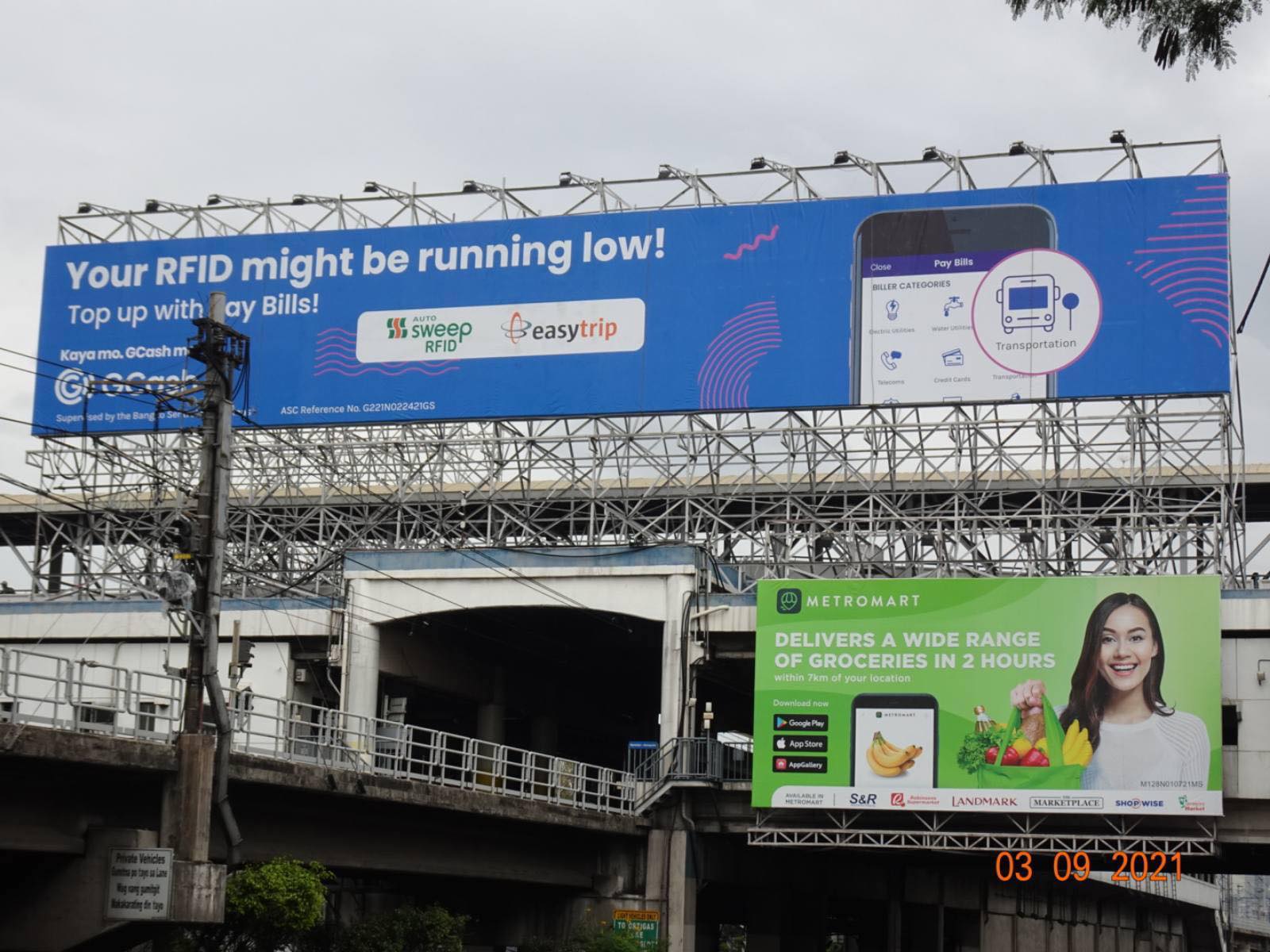 GCash billboard as seen on EDSA highway photographed on March 9, 2021
Oh, the wonders of GCash. The rise of online transactions has been rampant ever since the start of lockdowns, and rightfully so. Almost everyone with access will make the more convenient and safer choice to transact online nowadays.
You'd think that with GCash being an online service, OOH wouldn't be among the mediums they would bank on. That obviously wasn't the case. Their billboards along EDSA are quite impossible to miss. GCash did an incredible job at getting their consumers to see their ads at the right place and time.
A quick and simple ad that reminds you to "top up" so that you can easily pay your transportation bills. COVID-19 brought about the decline of Skyway cash payments and the rise of the RFID. GCash is constantly adapting to the times and reminding consumers of the convenience their service brings.
Now, it's hard to miss that MetroMart billboard right below GCash, and it definitely deserves recognition on this article as well. MetroMart is an online grocery delivery service with partners ranging from supermarkets to pharmacies and even pet stores.
Delivery services have become all the rage due to the rise of COVID cases in Metro Manila, which brings us to MetroMart's strategic billboard placement.
MetroMart is relatively new compared to its predecessors on this list. However, the pandemic boosted the industry's popularity and the brand took advantage of the situation by using OOH to further gain recognition and tap more users.
In Summary
Even with the different mediums of advertising made available by technology, OOH still stands its ground. Throughout the years, brands have trusted OOH to reach consumers. And many brands continue to succeed in their industries through the effectiveness of outdoor media.
Apart from the obvious usage of outdoor media, you'll find that these practices have proven to be pandemic-proof formulas:
As seen on Rockwell's billboard advertisement, the brand managed to maintain its presence through a different context. Before the pandemic, we would normally link any Rockwell-related ad to real estate developments. But now, the brand distinguishes themselves by moving us emotionally with their messages of hope.
Using Iconicity For A Stronger Brand Recall
The launch of Chris Evans as Smart's newest endorser has leveled the brand up in the playing field even more. Smart's outdoor media campaigns have strengthened their brand recall, making them a top-of-mind telecommunication brand among Filipinos.
Maintaining Brand Equity Through Community-Based Formulas
Coke has always been consistent in terms of maintaining its status as a classic beverage. What continues to set them apart is their creative approach for every campaign they execute, which can be seen in their OOH ads.
Most of the time, Coke uses the same formula but tweaks the message or the context to be more relevant with the times. Through this combination of updated tweaks and familiar traditions, Coke always manages to produce creative ads without compromising its iconicity.
Ascension of New Industries
The likes of GCash and MetroMart are thriving in the age of COVID; outdoor media only makes their presence even more recognized. And with the pandemic still in full swing, the two brands, or any tech app for that matter, are only bound to get bigger from here on out.
Don't Underestimate The Power of OOH
It's clear why most people have the misconception that outdoor media's impact has lessened. After all, most of us who are lucky enough stay at home nowadays. But by just taking a look at the examples mentioned above and the success they achieved over the pandemic, OOH definitely isn't declining anytime soon.
Who knows? With the right partners for your outdoor media campaign needs, your brand just might end up on this list too. For effective and strategic OOH executions, contact Quick Brown Fox now for inquiries.