Remember when we all thought COVID would only last a month? Yup, we've all been there. But unlike many of us, companies and industries across the world knew it wasn't just a seasonal thing — they knew it would become what we know today as the new normal.
This is exactly why the OOH industry made it through the pandemic, and even thrived. Understandably, many were quick to assume that staying indoors meant outdoor media was useless, hence all the budget cuts for billboards and print ads.
However, after more than year of the new normal, it's becoming more and more obvious that outdoor media is here to stay. Brands, both old and new, should definitely keep their eyes peeled, for the reliability of OOH could be just what they need to make their brand a household name.
Keeping Up With COVID
As traditional as outdoor media may be, especially with the ascension of digital media and influencer marketing, it still does the job of establishing trust between the brand and its audience. And a great job at that.
More into that later.
And more than just a mere advertisement you see outdoors, OOH proves to be a flexible medium too. The pandemic left most people stuck at home. Going out was a privilege for some, and a necessity for others. Nevertheless, spending time on the outside world, though scary and risky, was precious, fleeting, and rare.
And being the flexible medium that it is, outdoor media's flexibility was in full swing. COVID-19 meant people were constantly on high alert, from practicing social distancing, to wearing a mask and face shield, to disinfecting items and more — this also meant people looked at their phones a little less. Finally.
More importantly, this meant people were paying more attention to signages, posters, billboards, and the list goes on. And now, more than ever, messages from brands such as "Stay safe!" or "Ingat!" are taken to heart by consumers. Hence, a better sense of brand trust through one simple yet meaningful phrase.
Here's a mini challenge for you. Yes, you! The next time you drive through EDSA, or any main highway for that matter, notice and count the number of billboards that don't advertise anything, but rather, tell you to take care and stay safe. You are guaranteed to come across at least one.
It's an outdoor media staple nowadays, and it does the job of maintaining the connection between brand and audience through trust. Hence, why brands should continue to invest or invest more in outdoor media.
Even as vaccines roll out, some semblance of the old normal is still far from reach. But one thing that changed for brands that decided to "stay on" and keep their presence on billboards was their increased brand recall. Brands pulling out their outdoor media executions gave other brands an even better opportunity at standing out.
Being Part of The Noise
What is the best way to make your brand look legit? Put it on a billboard.
With all the noise, chaos, and temporariness of social media, it becomes so easy for a brand's advertisement to blend in and be skipped. Social media feeds us with way too much information nowadays that it just becomes too overwhelming and all-consuming to the point wherein it can barely impact us enough.
Oftentimes, we may even find ourselves questioning the validity or legitimacy of the ads we encounter online. It just becomes difficult to establish trust when fed with different information through different platforms.
What's great about outdoor media is its ability to be part of the noise, but never to the point of losing its impact.
Rarely will we encounter consumers questioning how legit a brand is if it's on a billboard. And if you haven't noticed, the biggest brands usually have the biggest billboards. They feed off of their reputations, and build on it by making noise constantly. No one questions it because why would they? It's on a billboard!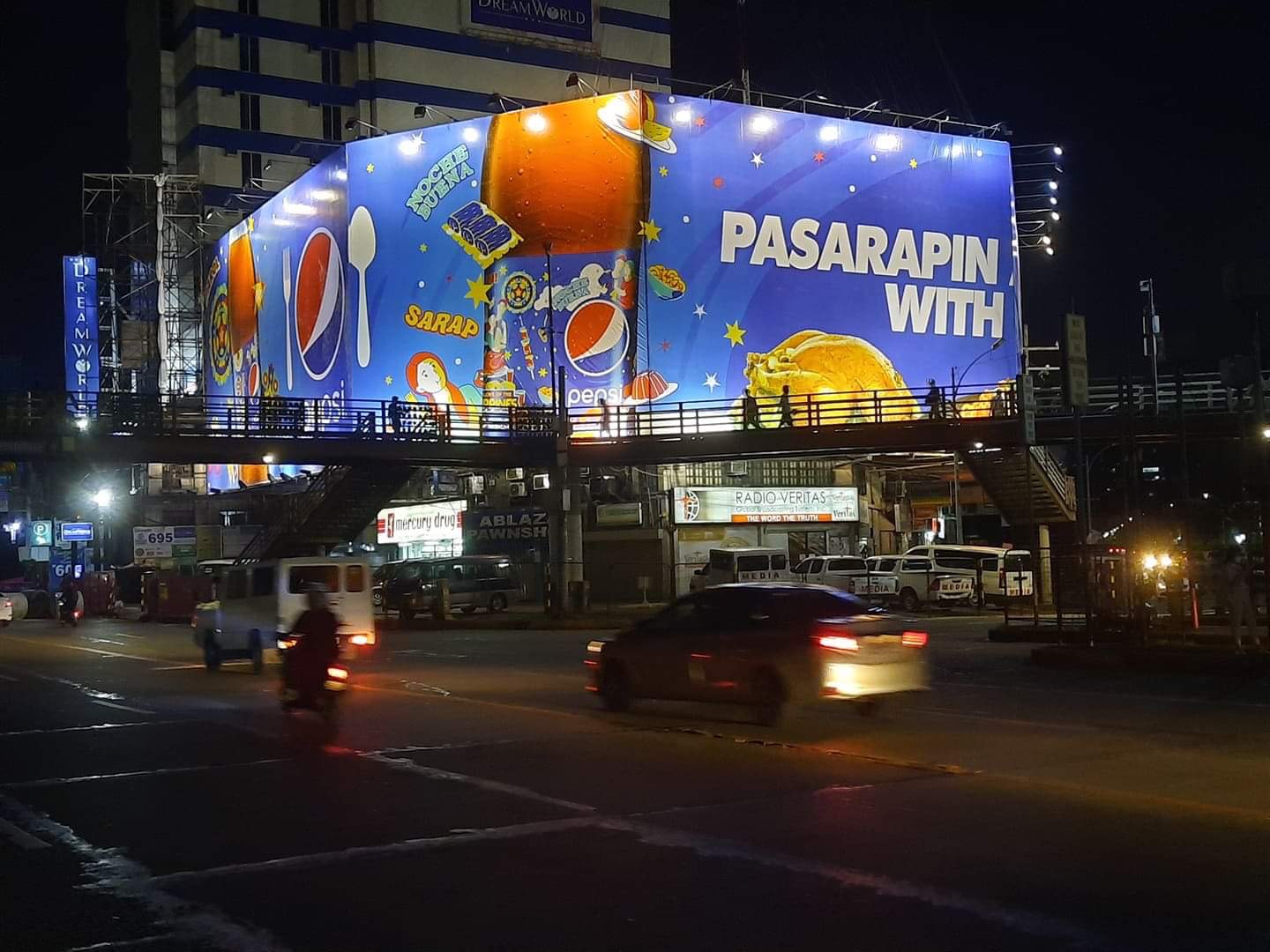 Growing Your Brand Outdoors
As the Philippine society continues to evolve and adapt to a pandemic-friendly lifestyle, consumer trends constantly see shifts and changes too. The out-of-home media industry was no exception, and proved to be a highly versatile industry, ridding itself of its traditional reputation and unlocking a new age of outdoor media potential.
The pandemic also saw a significant rise in small to medium enterprises, and this directly influenced the OOH industry to further adapt and help smaller brands grow their businesses outdoors. This was achieved by outdoor media partners creating and offering attainable packages that these enterprises could afford, so that they too could reap the benefits OOH media offers.
Keep Up, Make Noise, and Grow
By now, it should already be obvious that these three key strategies of keeping up, making noise, and growing can do more than just help an industry stay afloat. It goes above and beyond by helping brands prosper, grow, and establish greater connections with their audiences built on trust.
Keeping up with the times means being one of the firsts to catch on in terms of trends, data, and brand recall. Being ever-present, partnered with the right messaging, can do wonders for a brand to be remembered and heard amidst the noise. Furthermore, maintaining the outdoor presence can subsequently maintain the impact of a brand. This in return, continues to inspire other (sometimes smaller) brands to take cues and do the same thing.
This is precisely what Quick Brown Fox can do to fulfill their mission of helping brands keep up, make noise, and grow even during a pandemic. As brands continue to cater to their audiences through meaningful executions, Quick Brown Fox can take brands a step further through their out-of-home media packages.
Interested? Click here to find out more.